Robert King - Owner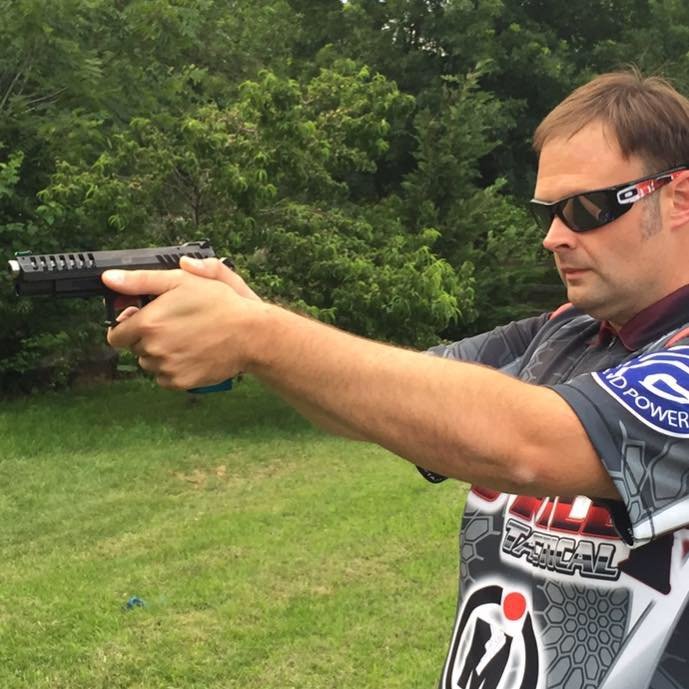 Has over 20 years experience in USPSA and other competitive pistol sports. Currently he shoots for RHT, Atlas Gunworks, Hafer's Gunsmithing, Hodgdon Powder, Rainier Ballistics, Gorilla Wrapz, and RSP Gunshop. After a year of single stack and a year of production he moved back to Open Division and is currently a Master class USPSA shooter and Master class NRA Action shooter. He plans on spending more time shooting USPSA, 3 Gun and NRA Action this year than he did last year.
Alma Cole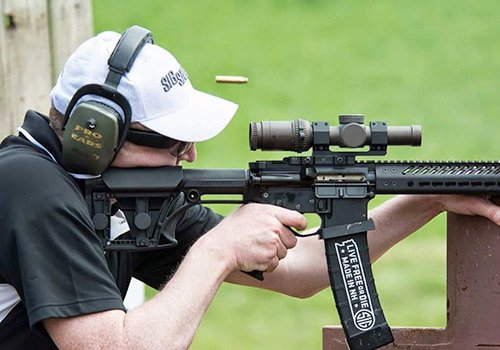 Since 2002 when his first shots fired with pistol at a local match, Alma Cole has been captivated by the thrill of competing in high speed shooting competitions. The drive he felt to improve skills, strategy, and gear helped him to capture many early USPSA Production division victories in and high finishes at local, state-level, Area, and national matches. Today, Alma remains an active competitor in USPSA Production division where he holds a Master classification. He also competes in local, regional, and national-level 2-Gun and 3-Gun matches. Alma strives to carefully balance his shooting endeavors with his priorities at work and home.



Steven Monneypenny
Zaldy David
Zaldy comes from Meriden, Connecticut and spends a lot of time shooting USPSA where he currently is Production and Single Stack C class, and Limited D class. He also participates in IDPA and is a Marksman in SSP, ESP and CCP.
Ashlynn Greene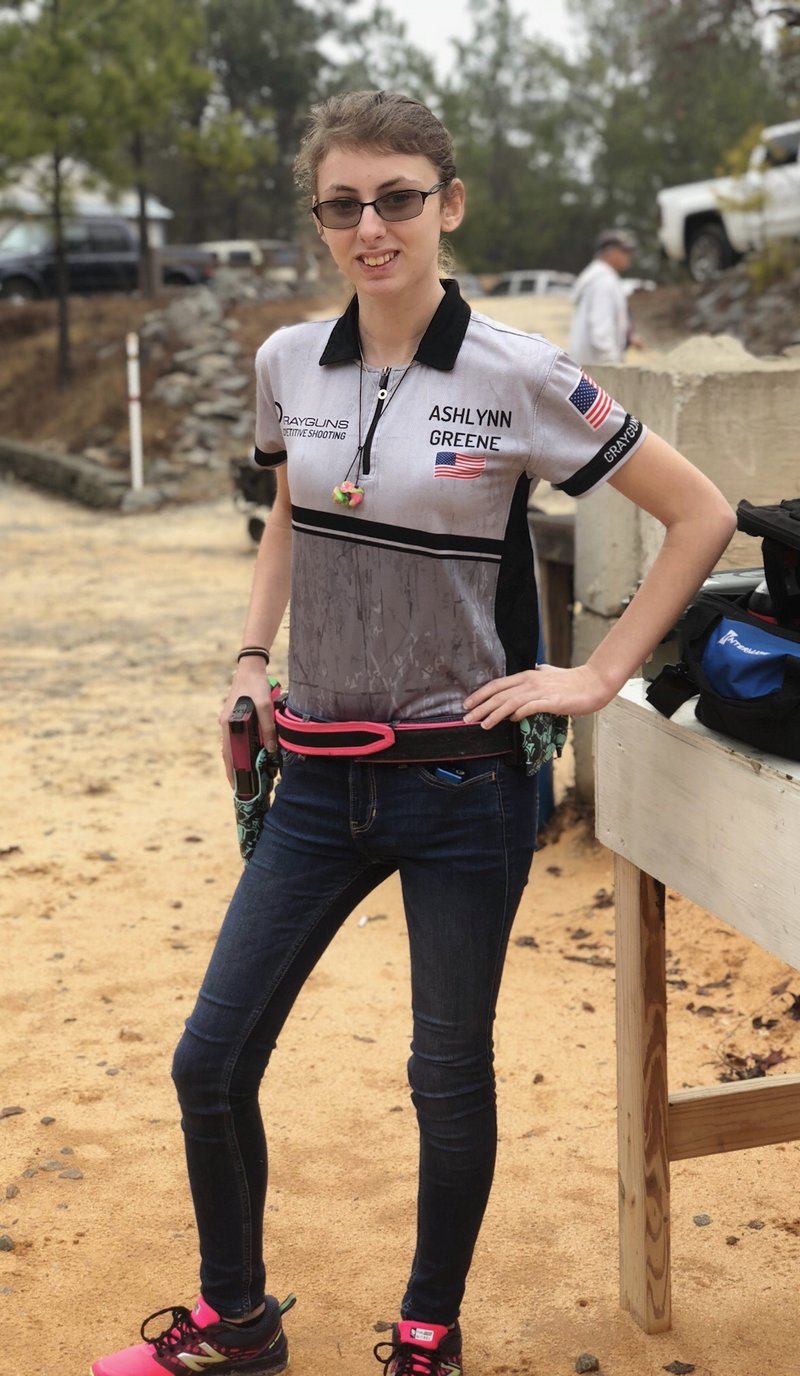 One of the many sports that women rarely participate in is competitive shooting. Young females are very rare to see when it comes to doing this underrated sport. Then there's me, Ashlynn Greene, a 15 year old junior female with a Sig Sauer P320 full size .9mm. I have only been a part of this sport for almost two years and have seen much improvement since I was 14 all the way up to where I am now. However, the improvement has not stopped. I am continuously improving on large or small errors others and myself notice. Whenever there is a match, it allows me to clear my mind from school work and stress of the week. Some may say that school for a high schooler isn't stressful. Well, it is, which is another reason I love his sport.
Every person has a dream in life, some realize it sooner than others. I found my dream as a competitive pistol shooter almost two years ago when I saw one of my many coaches shoot her pistol in a match. At the time, I had no idea women were capable of doing such things. I was so wrong. Women of all ages, of any race are capable of doing some of the same things men can do such as doing this sport. Another thing I love about this sport is that my family supports me. Especially my dad who is always taking me to matches and shooting with me. Even when he beats me most of the time, he still helps me to improve which makes it fun for me. My goal is to inspire younger females, my age or younger, to participate in this sport. It is great for the mind, the body, and the soul. If it works for me, I'm sure it'll work for other young shooters. I encourage young shooters of either gender, but mainly young females, to go to the range and learn about the rules of firing a gun and maybe joining me and other female shooters out on the range.
Leonard Deleon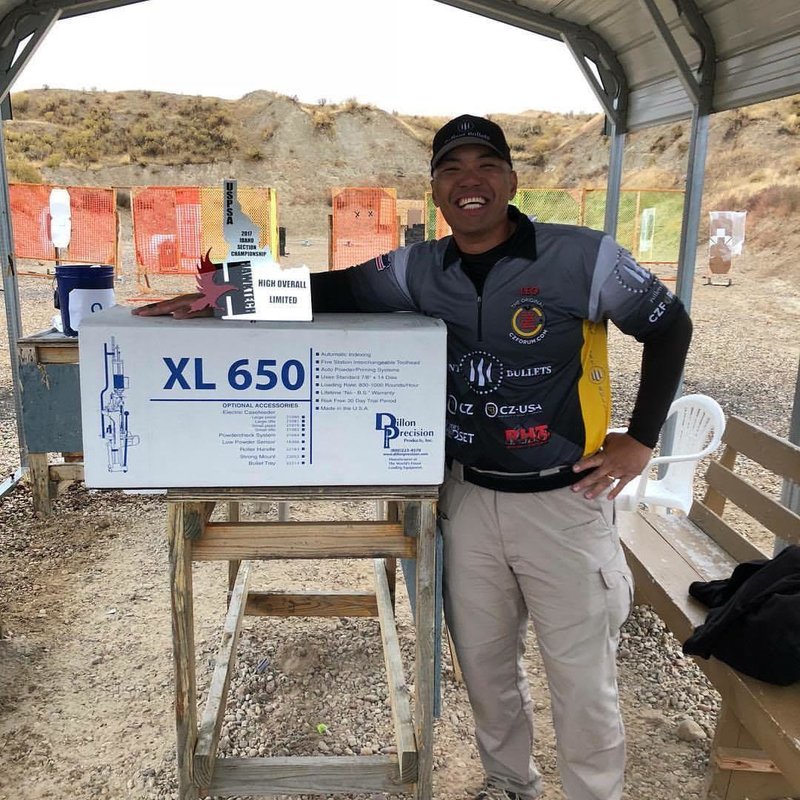 My name is Leonard Deleon but most call me Leo. I am originally from Vallejo, CA and now call Northern Utah home. I am a veteran of the United States Air Force and during my 14 year tenure, I have completed tours to Iraq, southwest Asia, stateside and abroad in support Operation Iraqi Freedom, Operation Enduring Freedom and the Global War on Terrorism. During my last 2 years of service, I was fortunate and honored to have been on the Air Force Shooting Team.
I have been competitively shooting United States Practical Shooting Association (USPSA) since 2010 and hold a Grand Master classification. I am ever evolving and always looking to add skills to my repertoire. My goal is be competitive on a national level while positively promoting and using CZ firearms, Gallant Bullets, The Shooter's Mindset and the best competitive holsters, Red Hill Tactical. Follow my journey on social media outlets @LeoDeleon707.
Derrick Morris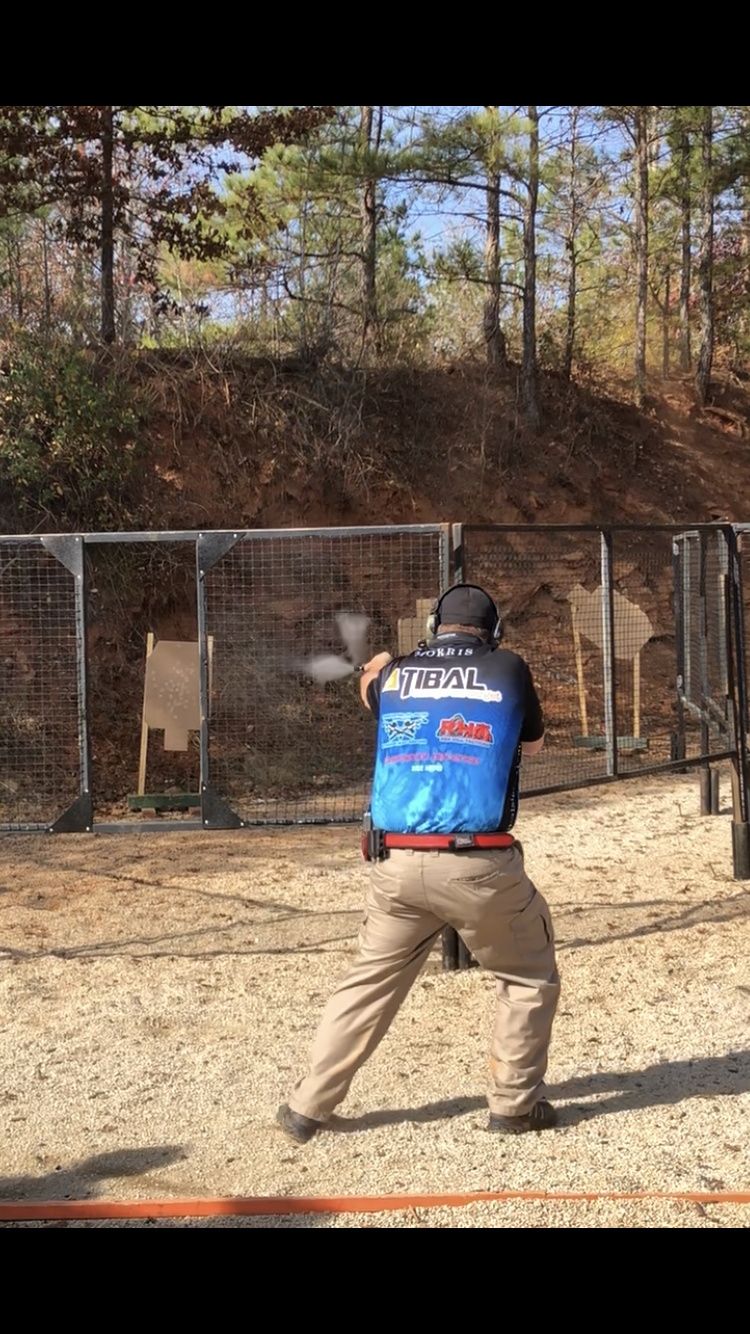 Has 8 years of experience in competitive shooting. He started his ventures in IDPA where he racked up many over all match wins at local matches, and top 5 & 10 finishes at state level. In 2016 he started his venture in 3Gun shooting local matches at Atlanta 3Gun, and other local matches in Georgia, Alabama, and South Carolina. Derrick has since joined the PCC craze to fill the gap between 3Gun matches. Current Sponsors include Red Hill Tactical, Elftmann Tactical, Atibal Sights, Surmount Defense, Hodgdon Powder, The Blue Bullets.
A.J. Quinn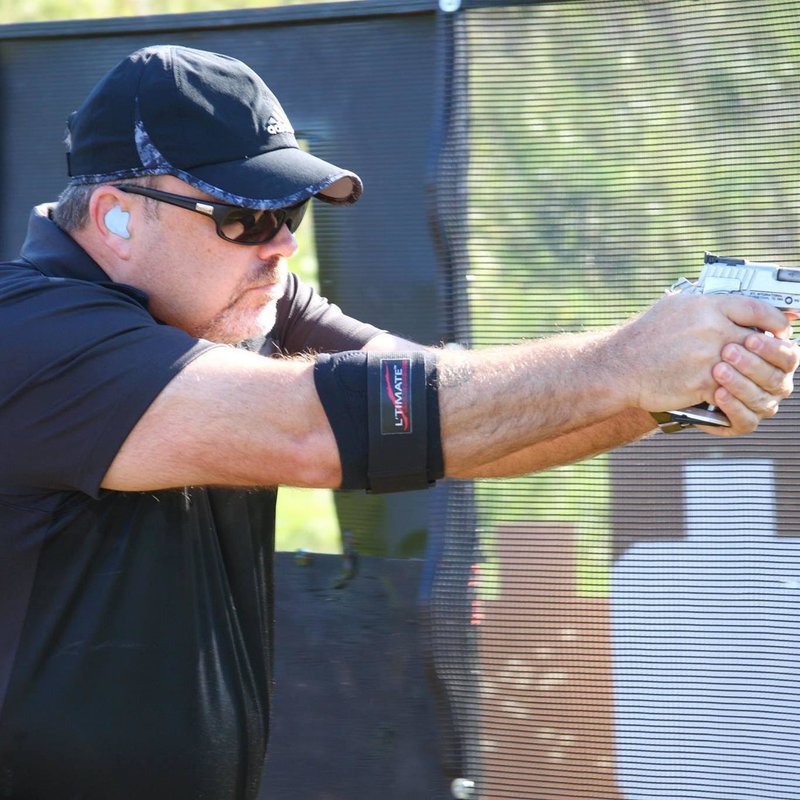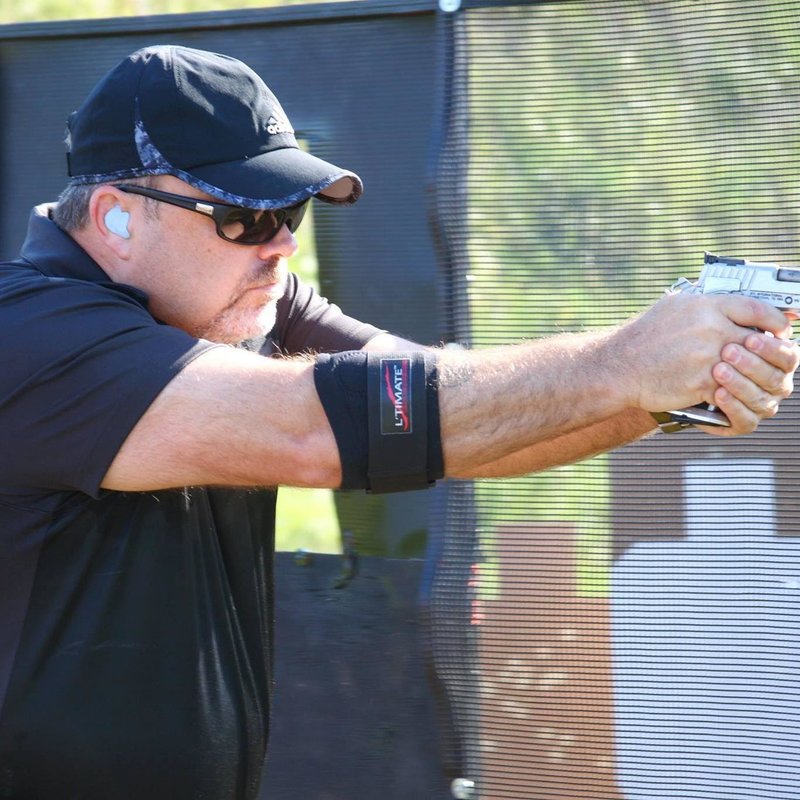 A.J. Quinn loves shooting pistols. Currently an Expert in 3 divisions of IDPA, B class in 4 divisions of USPSA and an avid steel challenge shooter. A.J. travels around the country shooting major matches all year long. As a former US Army MP and Law Enforcement Officer, A.J, has 25 years of professional shooting experience. Competitive Shooting became a passion upon earning his retirement from Law Enforcement in 2015.
A.J.'s law enforcement career was with the Dayton, Ohio Police department where he was born and raised. He now lives in Elk River, MN.
Andrew Greene - Co-Captain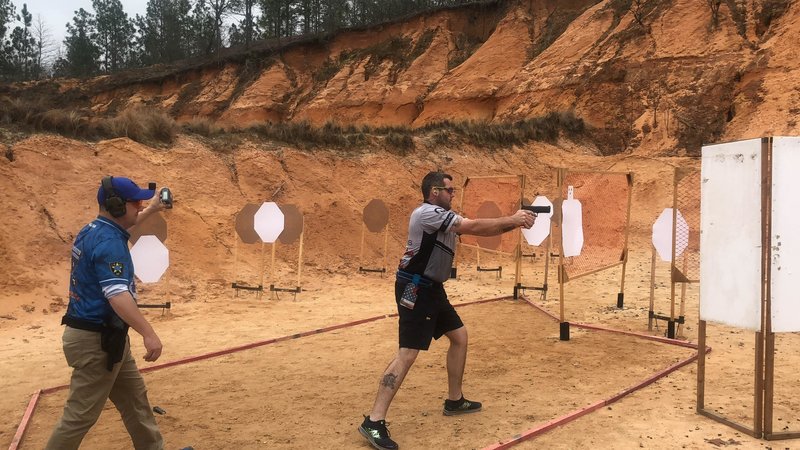 I have been shooting a form of competitive shooting for that last 6 years. I have been shooting USPSA for the last 4 years. I am former military and I got into shooting as a form therapy. It has been the best form of therapy I have ever experienced and has been amazing. The greatest joy I have with shooting is almost 2 years ago my daughter then was 14 started to shoot in Uspsa. That is the greatest as a dad to have that with her. To have & make these memory's. Knowing we have this wonderful sport together & she is learning how to protect herself. I mainly shoot production division in USPSA. I Live in South Carolina. I have shot matches all over the country from locals, state, area & in 2017 the production nationals in Utah. I look forward to the 2018 year.
Sabrina MacHaffie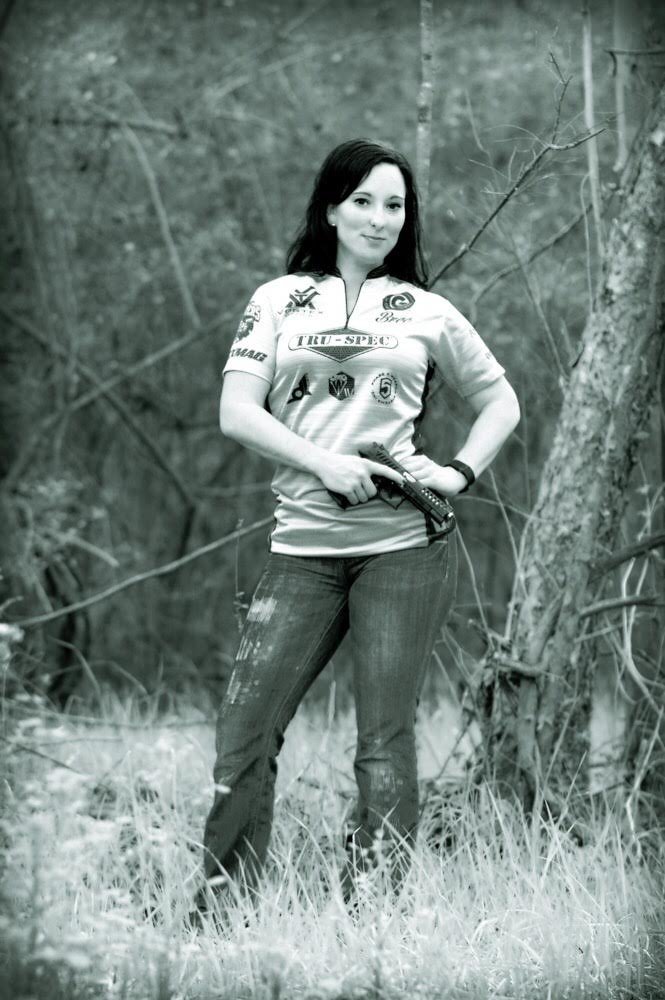 Prior to being introduced to competitive shooting I was the manager of a local gun store and range. I tried my hand at competitive shooting during a ladies only match at a local club and quickly became enthralled with the shooting sports. I've been participating in the shooting sports for a little over 4 years. I started competing in IDPA in CDP and achieving an Expert classification, before long I moved to SSP, achieving an Expert classification, and continued to grow as a shooter. After winning high lady titles in the US and Puerto Rico I was introduced to USPSA and 3 gun.
I've been shooting USPSA and 3 gun for the last 2 years. I had to take a year off from shooting due to a serious injury and I am returning to shooting. I am continuously working to improve my skillset and further my abilities to represent the companies that sponsor me to the best of my ability. In addition to being a competitive shooter I will be starting my own A Girl & A Gun chapter at my local range to encourage more women to join the outdoors industry and shooting sports.
Luke Renninger - Co-Captain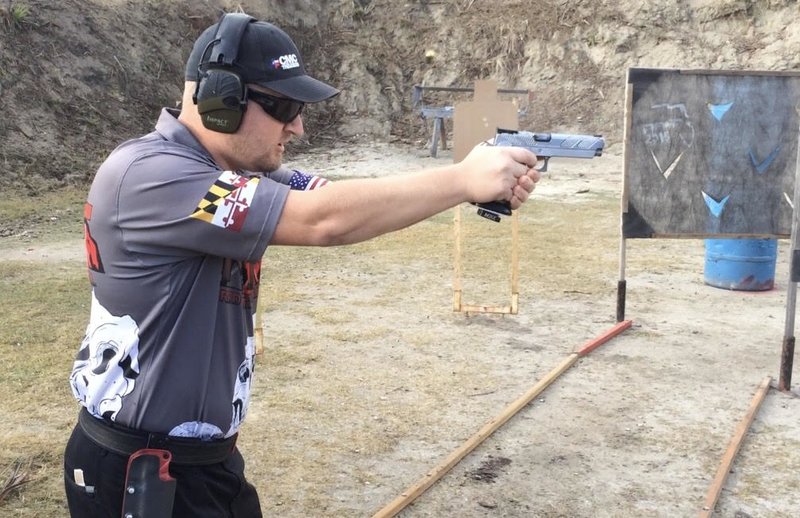 Growing up I was always shooting and being outdoors. That led me to competing in multiple rifle disciplines over the years before eventually joining the U.S. Army at 19.
I shot 3-5 times a week in the infantry with everything from baby M4's to 50 caliber heavy machine guns. It came naturally to me but never captured my interest outside of work.
On a whim, I started shooting bowling pin competitions and was hooked. Shortly after, a buddy took me to a USPSA match and I have never looked back.
Pistol shooting is a skill that you never completely master. That is half the fun for me plus the amazing people you meet.
Scott Jedlinski

Lifelong martial artist (TKD, Muay Thai, BJJ), no LEO or military experience (save being an Air Force brat), NRA pistol instructor (who isn't?). I have received previous training from George Wehby of BlackBelt Tactical, Matt Jacques of Victory First, John Murphy of FPF Training, Chris Sizelove of 1st Battalion, 75th Ranger Regiment, Aaron Brumley of Solo Defense, Steve Fisher of Sentinel Concepts, Greg Ellifritz of Active Response Training, Pat Goodale and Wayne Fisher of PFT Training, Ernest Langdon of Langdon Tactical, Gabe White of GWT, Aaron Cowan of Sage Dynamics, and private training with Al DeLeon of the State Dept's MSD unit.
I shoot 2000+ rounds a month. I am a Master class shooter in USPSA. I train BJJ 2 to 3 times a week. Strength & Mobility training twice a week. I am the 16th recipient of the F.A.S.T Drill coin.
In addition, I am also a contributor on PrimaryandSecondary.com and a moderator on three of P&S's Facebook groups. I have learned, broke bread, shared drink, asked questions and (carefully) expressed my opinion with many professional pipehitters without getting my ass handed back to me.

I hope to offer my services to help you get started on your journey to understanding how to defend yourself and your loved ones.

Be Good. Stay Safe. Get Training.
Faj Tran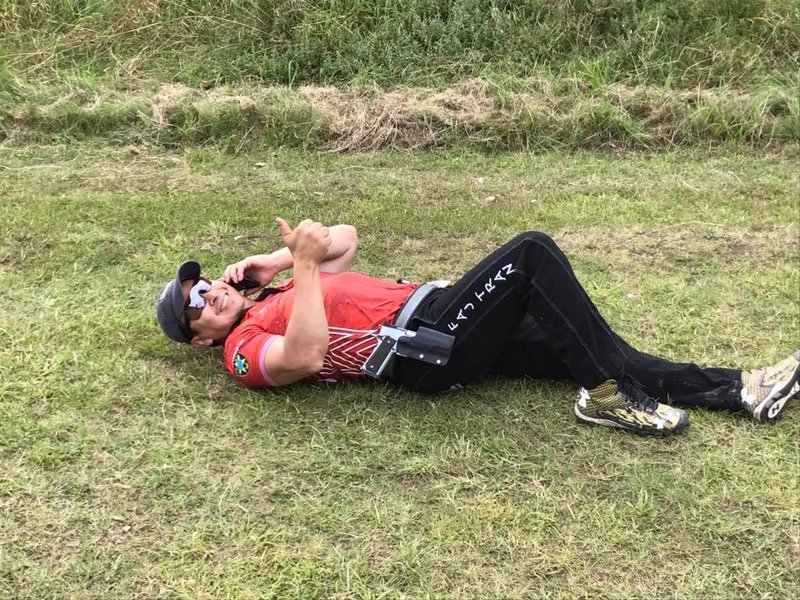 My name is Faj and I live i south of Sweden. I´m a national team shooter for Sweden in classic division(single stack) but love all division from production to rifle. I´m also a instructor in handgun shotgun and rifle for over 10 years.
Have won many matches/trophies and will allways set my goal for the biggest:-)
A proud member of the RHT Team and loved the quality.
2018 is a come back year and I really looking forward for it and hope to meet you on the range.
Clay Klemm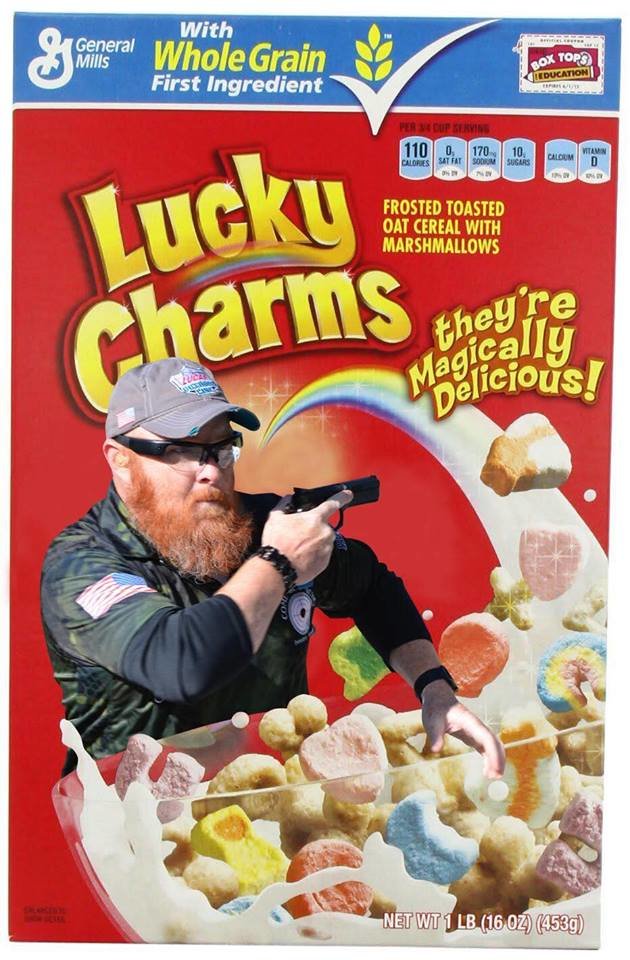 Clay Klemm is married and the father of two young precocious boys. Clay has been shooting since he was 9-years-old, taught by his father. He started shooting USPSA in 2012, earning a C Classification in Production. He has increased his classification every year since. He enjoys shooting a variety of disciplines including 3-Gun, IDPA, and Steel Challenge. Clay currently shoots for Red Hill Tactical, Immortal Arms, Springer Precision, GT Targets, Black Bullets International, Steel Target Paint, Kinetic Industries, and Lucas Oil Outdoor Line.